Madagascar News

For Valentine's Day, our Love: Rainforests (77 photos) [02/14/2016]
Mongabay was born out of my love for rainforests so for this Valentine's day, I'm doing something a little different: posting a bunch of my favorite rainforest photos from the past twenty years. There are no wildlife photos in this set — the focus is solely on rainforests. If you'd like to follow our reporting […]

In the rush to reforest, are the world's old-growth grasslands losing out? [02/10/2016]
- Old-growth grasslands contain multitudes of unique species – including underground trees that may be thousands of years old.
- Researchers say that a lack of study may have led to the mislabeling of many ancient tropical grasslands as artificially cleared landscapes, making them prime targets for reforestation activities.
- They urge the need for more research and better technology that will help distinguish old-growth from secondary grasslands.


Primate-Watching: In the Year of the Monkey, let's build a Conservation Movement [02/03/2016]
- Russ Mittermeier, long-time Chair of the IUCN/SSC Primate Specialist Group and Executive Vice-Chair of Conservation International is using the "Year of the Monkey" to highlight the concept of primate-watching based on a bird-watching model.
- Here he explains what it means and how it can play a major role in conserving these wonderful animals, our closest living relatives.
- This post is a commentary -- the views expressed are those of the author.


Madagascar scientists unsure how best to guard frogs from fungus [01/30/2016]
- The Chytrid fungus — blamed for declines in 200 amphibian species globally — has missed Madagascar so far. But one new study says Bd is there and spreading, so funds should be focused on disease mitigation, while another study says it hasn't taken hold, and more controls should be applied at Madagascar's borders.
- Scientists and policymakers the world over face similar tough decisions when they try to determine how to use limited funds to best deal with the sudden emergence of wildlife disease epidemics, such as white-nose syndrome, which has killed millions of North American bats since its appearance in 2006.
- Lessons learned from past epidemics are helping U.S. scientists and federal agencies cope with the Bsal fungus, as they seek cooperation from the international pet trade to quarantine the nation and protect wild salamanders.


International embargo on exports of Madagascar's precious woods extended [01/19/2016]
- The illegal harvest and trade of ebonies (Diospyros), palisanders, and rosewoods (Dalbergia) is devastating the livelihoods of forest-dependent peoples and the unique ecosystems of Madagascar.
- Madagascar has made very little progress on key commitments it agreed to as part of a 2013 CITES listing and has failed to implement structural reforms to its judicial system necessary to ensure functional forest governance, according to a report by the Environmental Investigation Agency.
- The parties convened in Geneva last week for the 66th Standing Committee of CITES decided to continue the embargo, and threatened further sanctions if the Madagascar government didn't show any progress by the committee's next meeting in September.


As education grows so does the awareness of conserving biodiversity [01/14/2016]
- Madagascar is home to more than 250,000 species, yet despite its wealth in natural resources, it's one of the poorest countries in the world.
- Poverty levels in Madagascar prevent many families from completing their education, a problem that is contributing to the country's diminishing biodiversity.
- Madaworks, a new non-profit, is focused on providing education scholarships for girls from rural Malagasy families and creating environmentally sustainable opportunities for them to make a living.


Two new frog species discovered in remote Madagascar rainforest [01/13/2016]
- Both frogs belong to a group under the genus Rhombophryne characterized by small, fleshy spines over their eyes, but have fewer spines above each eye than any other member of the group.
- One of the scientists that discovered the frogs called them "another example of the great diversity of animals in tropical areas that have yet to be described before many of these areas disappear as a result of the deforestation suffered by tropical regions, especially Madagascar."
- Madagascar is thought to be home to as many as 500 species of frogs found nowhere else on Earth, many of them as understudied as they are threatened.


Wolves of the microscopic world: new Dracula ant species found in Madagascar [11/18/2015]
- Researchers have discovered and described six new species of ants belonging to the genus Prionopelta.
- Commonly, known as 'Dracula Ants' for their unique feeding behavior, these new members of Prionopelta have been found to be tiny, ferocious social predators living in Madagascar.
- The research conducted on these ants is part of an ongoing effort to further understand, and educate others about, Malagasy biodiversity.


Singapore court: illicit timber trafficking through our ports not our problem [11/13/2015]
- In a decision that environmentalists say sets a "dangerous precedent" against efforts to stop trafficking in illegal timber, a court in Singapore has okayed the release of a large shipment of rosewood from Madagascar.
- The timber, which was seized by authorities in Singapore more than a year ago, was shipped despite both a national ban on such exports and a lack of permits.
- The decision rested on the argument that the shipment was in transit to Hong Kong and not intended for import to Singapore.


Mystery whale known only from specimens found living in the wild [11/03/2015]
- A handful of unusual whale specimens were recognized as a separate species called Omura's whale (Balaenoptera omurai) in 2003.
- Until now there have only been a few unconfirmed sightings of living Omura's whales.
- A new study describes 44 observations of the whales off northwestern Madagascar, providing the first confirmed description of living Omura's whales, including photos, videos, and audio recordings.


Partnerships are key to The Wildlife Conservation Society's new conservation strategy [10/21/2015]
- WCS has identified 15 of the world's largest wilderness regions and laid out a new strategy for how to protect them from climate change and other human-induced environmental pressures.
- The group hopes to reverse the population declines of six priority species across their entire range.
- Forest conservation experts reacted positively to the new strategy, saying many of the priority regions are indeed in urgent need of additional protection.


Scientists discover bird in Madagascar that evolved in reverse [10/12/2015]
- A team of scientists found multiple relatively old mitochondrial lineages of Spectacled Tetrakas living in the same location, making them suspect multiple species had merged back into one.
- Scientists with the Field Museum in Chicago sequenced the birds' DNA and the mtDNA of their lice to determine that what they call "despeciation" had occurred.
- According to John Bates, associate curator of birds at the Field Museum, there might be some important lessons for conservationists in the team's discovery.


Nature guide freed in Madagascar 5 months after arrest for exposing rosewood trade [09/25/2015]
- Armand Marozafy, a nature guide in Madagascar, has been freed after spending 5 months in prison.
- Marozafy had been arrested for 'defamation' for exposing two businessmen allegedly linked to illegal rosewood logging.
- Critics said Marozafy's arrest undermined Madagascar's ecotourism sector, while empowering illegal loggers.


2015 Equator Prize winners span 19 countries [09/21/2015]
- The United Nations today announced 21 winners of the 2015 Equator Prize, a prestigious award that recognizes community-led environmental initiatives.
- The winners, selected from a pool of 1,461 nominations across 126 countries, include a wide range of groups from around the world.
- The winners were announced during a ceremony hosted by actor Alec Baldwin


Activist arrested while illegal loggers chop away at Madagascar's forests [09/15/2015]
- Last February, Armand Marozafy wrote an email to a foreign consultant alleging that two local businessmen were involved in various illegal activities near Masoala National Park, a vast rainforest threatened by poaching and illegal logging.
- After the email became public, Marozafy was arrested on defamation charges in April.
- He is serving a six-month prison sentence and has been ordered to pay a fine equivalent to three times the annual salary of a Malagasy school teacher.


5 African countries agree to combat illegal timber trade [09/10/2015]
- The governments of Kenya, Tanzania, Uganda, Madagascar and Mozambique have agreed to work together to combat the illegal timber trade.
- Signatories include both timber source and transit countries.
- Data released Monday by the United Nations Food and Agriculture Organization (FAO) showed that primary forest cover in sub-Saharan Africa declined by at least 6.3 million hectares over the past decade


Man starts record-breaking walk to protect one of the world's rarest primates [09/02/2015]
- If successful, experienced trekker Ash Dykes will become the first person to walk the length of Madagascar.
- Along the way, Dykes will meet with conservation groups working to protect the island nation's threatened wildlife.
- Only around 50 northern sportive lemurs are thought to exist, largely due to heavy habitat loss from charcoal production.


Vacationing couple may have discovered a new dwarf lemur species [08/27/2015]
- A University of Kent conservation researcher and his spouse recently stumbled upon an unusual dwarf lemur on a Madagascar out island.
- The species, possibly new to science, exhibits dwarfism and tameness, characteristics common to remote species inhabiting small isolated islands.
- The discovery will require further investigation by researchers to determine if the lemur is a new species; and if it is unique, to observe and describe it.


A diamond in the marsh: Saving the Lake Alaotra Gentle Lemur [08/17/2015]
- Estimates in the 1990s put the number of Alaotra gentle lemurs at just 11,000 individuals. Today that number has dropped to below 2,500. It is the only primate to live constantly on water.
- The Alaotra wetlands are richly biodiverse, with Durrell's Vontsira, a carnivorous mongoose-like mammal unknown to science discovered in 2004 — fewer than 465 of the animals are thought to remain.
- As Alaotra's wetland habitat has dwindled, so too have its endangered species. However, conservation groups have had considerable success with local community based protection programs, holding out hope for these species.


Conservation win in Madagascar: 7 new reserves established [07/16/2015]
- Madagascar gets 7 new reserves located in its eastern rainforests.
- Reserves protect endangered lemurs, herps, and other species.
- Initiative led by Rainforest Trust and its local partner, Madagasikara Voakajy.



Overviews - by language

Arabic
Chinese-simplified
Chinese-traditional
Croatian
Czech
English
Farsi
French (expanded)
German
Greek
Hindi
Indonesian
Japanese
Italian
Malagasy (rainforests)
Malay
Portuguese
Portuguese (Brazil)
Romanian
Russian
Spanish
Slovak
Ukrainian

Key pages

About Madagascar
Maps
FAQs
People
History
Flora
Wildlife
Birds
Fish
Frogs
Invertebrates
Lemurs
Mammals
Reptiles
Environment
Conservation
ANGAP
Parks
Educational
Media resources
Store
Madagascar Travel
About the site
How to help
Links
Contact



Photos



Lemurs

Frogs

Insects

Reptiles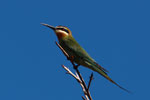 Birds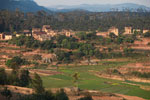 Villages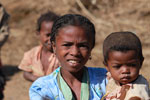 People

Landscapes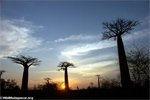 Flora
Other useful resources
The Aye-Aye and I : A Rescue Journey to Save One of the World's Most Intriguing Creatures from Extinction